September 24, 2019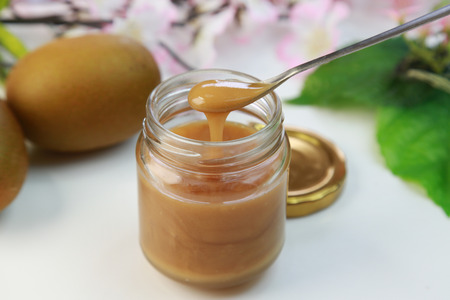 The market in China for Manuka honey is large and it is only going to get larger in the coming years. The Chinese have fully embraced the alleged health benefits of Manuka honey, resulting in a market that is exploding right now for Manuka honey producers in Australia and New Zealand. If New Zealand has its way, though, the money train is about to dry up for Australia.
The Origins of Manuka Honey
The history of Manuka honey is rather interesting, especially when it comes to these two countries. Manuka honey has been abundant in Australia for quite some time and if historical reports are accurate it would have been present in Australia decades before New Zealand. However, during the early days of Manuka, right through the 1980s, in fact, it was literally considered a throw-away product of local bees.
If you have tried Manuka honey, you already know the taste of it is far different than what most of us grew up on. Because of this untraditional taste, beekeepers were literally giving it away and farmers often cleared the Manuka bushes from their property.
It was not until Peter Molan moved to New Zealand and made Manuka honey his life's work that people became aware of the benefits of Manuka honey. Molan began his first study in 1981 and in 1988, he would release a study that reported very unique therapeutic benefits of Manuka honey. As a direct result of this study, New Zealand is widely credited with the discovery of Manuka honey. It is also the reason the country is far ahead of Australia in terms of marketing and production of Manuka honey.
Trademarking Manuka Honey
With the Chinese market expanding so rapidly, New Zealand is trying to keep the market for branded Manuka honey all to itself. A trademark application with the Chinese government has been filed to ONLY allow the Manuka label to be applied to products originating from New Zealand. The application by the Manuka honey industry in New Zealand has the full backing of its government. N.Z. trade minister David Parker stated, "If it is so entitled, then there's nothing wrong with the industry protecting its intellectual property. It's a matter of law as to whether it's entitled to that intellectual property protection. That will be a matter of law for ... the regulator in New Zealand and China."
Needless to say, the Australian Manuka honey industry is not happy at all and will be fighting the application tooth and nail. Paul Callendar, who is the chairman of the Australian Manuka Honey Association, practically begged his government to intervene. He stated, "The New Zealand government is involved. This is a major trade issue and the Department of Agriculture and the Department of Trade have got to get involved."
Want to try some real New Zealand Manuka honey? Click here. And, remember, we offer FREE shipping on all orders of $150 or more!
Source: The Guardian
---