February 17, 2018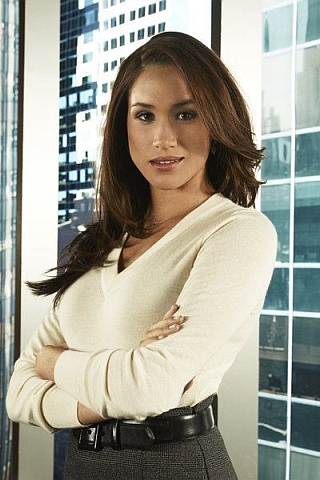 Eating Healthy, Eating Healthy, Honey Recipes, Manuka Honey , Manuka Honey Recipes
There is nothing like a celebrity to create awareness of a healthy product and the fact that Meghan Markle, who is due to marry Prince Harry this April, loves Manuka honey will surely create an influx of Manaka honey users.
Meghan will no doubt have some challenges with her diet, as the Royals are known to be very finicky eaters. The self-proclaimed foodie, however, does not appear to be willing to bend when it comes to the food she loves, though.
During a recent interview with Shape Magazine, she stated, "I think if you deprive yourself of anything you're just going to crave it more, so for me it's just finding that balance. Eating really good during the week and then treating yourself to whatever is that that you want over the weekend."
Some of her favorite foods include:
Pasta
Fries
Fish tacos
Sushi
Watermelon
Roast chicken
Hot sauce
Eggs
Quinoa
Markle also likes to incorporate Manuka honey into her Acai bowls, which also include almond milk, berries, bananas, coconut flakes, and bee pollen.
Keeping Markle's favorite foods in mind, we found a couple of Acai bowl recipes we think you will enjoy.
Acai Bowl Recipe #1
Ingredients:
8 ounces frozen acai puree
Banana
1/2c blueberries
1T Manuka honey
3T granola
2T pomegranate seeds
1T unsweetened coconut flakes
Directions:
Break up the frozen acai with a kitchen mallet
Blend together the half of the banana, half the berries, and honey in a blender (should be the consistency of a thick smoothie)
Pour mixture into bowl
Slice remaining banana
Create sections in the bowl for each ingredient with the coconut flakes being in the center and the other four ingredients placed around it (this is for those of you that like to post your meals on social media… this dish will look fantastic)
After you take that picture, dig in!
Acai Bowl Recipe #2
Ingredients:
8 ounces frozen acai
½ cup unsweetened almond milk
2 bananas (one sliced, one to be blended)
1 pitted Medjool date
1T cacao powder
¼ Avocado
1T unsweetened coconut flakes
1T cacao nibs
3T granola
1T Manuka honey
Directions:
Break up the frozen acai with kitchen mallet
Place acai, almond milk, one banana, date, cacao powder, and avocado into blender and blend until smooth with consistency of a smoothie
Pour ingredients into bowl
Slice second banana
Section toppings on top of the acai blended mixture
If you need to order some Manuka honey to make your Acai bowls, click here.
Photo Courtesy of jeffpiatt via Creative Commons License
---